Experience
Process Improvement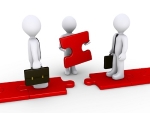 Process Improvement.
If A Process Is Unprofitable,
Technology Only Makes The Process Lose Money Faster!

Download Resume
Accomplishments
As an Executive for usps, developed and optimized pmo sdlc and testing processes so technology could produce significant productivity improvements while simultaneously enabling technology advances.


As a Director for service systems at

best buy

,successfully delivered multiple process designs and redesigns to produce positive outcomes.


As Principle Practitioner of an international consulting company, successfully forged international relationships, leveraging cultural barriers as assets, enabling a crm process and then a technology platform that automated the ability for sales teams to work across continents.